This is an adaptation of a great chicken breast recipe. It involves slicing a boneless wild turkey breast into roughly half pound pieces, about the size and thickness of a chicken breast, each perfect for one serving. It is fast, easy, and delicious.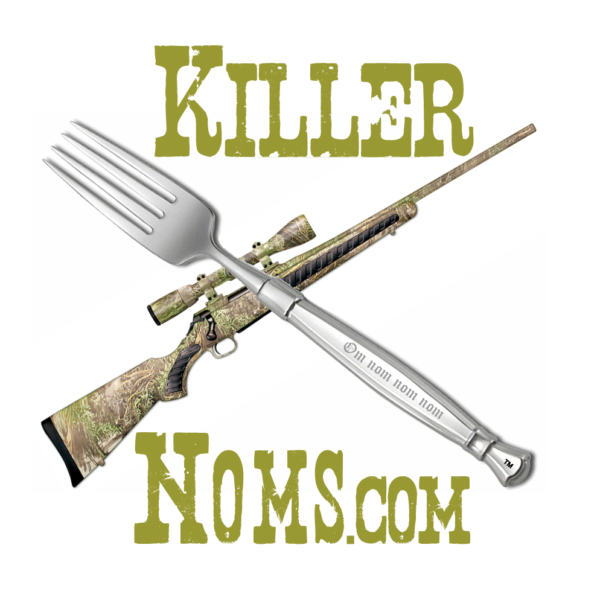 Poke meat a few times with a fork, or maybe whap it a few strokes with a meat mallet, or run it through a tenderizer. Sprinkle with a bit of salt, about half a tsp for each piece.

Place meat in baking dish, cover with foil and move to oven

Cook until thickest part of meat hits 145°F, about 35 minutes.

Remove pieces to paper-towel lined plate and pat dry.

Whisk melted butter, flour, cornstarch and pepper together

Heat oil in skillet over medium high heat until it just starts to smoke.

Brush one side of meat with butter mixture and, being careful to avoid splattering, place in skillet buttered side down. Cook until browned, 3-4 minutes.

This searing step should be hot and fast, starting as soon as possible after the meat comes out of the oven.

Just before flipping, brush on remaining butter mix, flip, reduce heat to medium. Cook until thickest part of meat is 160-165°F (not higher!), about 3-4 minutes.

Move turkey to platter and loosely tent with foil to keep warm
Return pan to medium-high heat.

Cook shallot/onion/garlic until softened, 2-3 minutes.

Add liquid to deglaze. Use a wooden spoon to scrape up and browned bits stuck to the bottom.

Simmer until reduced a bit, 3-5 minutes. Remove from heat

Cut butter into about 1 tbsp cubes and dredge in a bit of cornstarch. The right amount will stick to the butter.

Whisk butter and any additional flavorings into the sauce. Add black pepper to taste.

Spoon sauce over turkey and serve.