Lasagna takes some work – but 2 is not much more hassle than 1. It freezes very well, so I always double up. Making the sauce ahead of time can break up the effort. A couple days in the fridge or a few months in the freezer does the sauce no harm at all.
Print Recipe
Venison Lasagna

Yum
Baseline quantities are for a standard 3qt lasagna pan (9" x 13"). Adjust accordingly if using a larger pan, such as a 5 quart (11"x15"), or for multiple batches.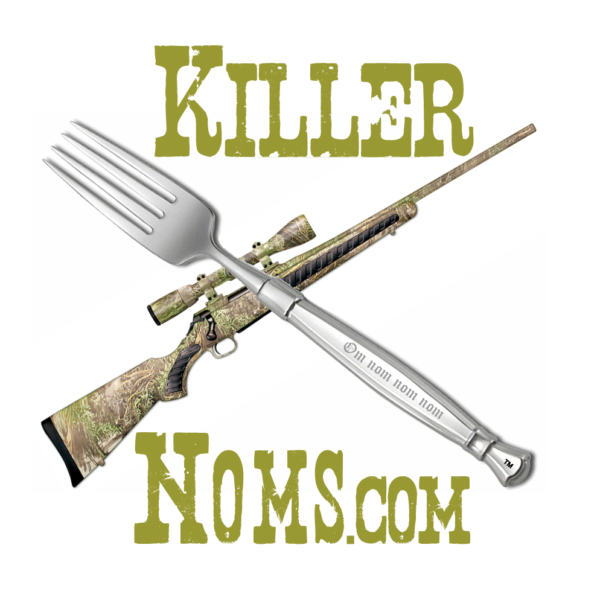 | | |
| --- | --- |
| | |
Shred and toss/mix the mozzarella, jack and cheddar together and set aside.

Mix the ricotta and egg together and put back in the fridge. Some folks suggest mixing this together with the shredded cheeses. Sounds like it might be a good idea, but haven't tried it yet.

Boil noodles unless using fresh or "ready to bake". Us a little oil to keep if from foaming over. Use plenty of salt. Don't cook beyond al dente. Drain and set aside on towels or paper towels to avoid sticking.

lightly oil lasagna pan and smear a little meat sauce on the bottom. Not much - just enough to keep the noodles off the bottom.
Layering - typically repeat 3 times for 3qt pan, 4 times for 5qt pan.
Unless you're a pro, consider dividing your ingredients up into the appropriate amounts first. See the note below the instructions.

— Add a layer of noodles Gently push them down a little bit to reduce "voids" in the lower layers - don't get too crazy with this step though - you don't want to moosh the goodies up between the noodles

— Ricotta/Egg mix (except final layer). I use a fork and a large spoon to "flick" it in smallish lumps around the pan.

— Moz/Jack/Cheddar mix (except final layer)

— Sprinkle a little dried parmesan.

The final (top) layer is just noodles and meat sauce. Use up all of the ricotta/egg and moz/jack/cheddar on the lower layers.
Sprinkle the top liberally with dried parmesan.

Cover with foil and bake @ 375 for 25 minutes.

Remove foil and cook another 25 minutes or until nicely browned (if any pasta is exposed, try to correct that first - it will get crunchy.)

Let stand for 15 minutes, slice and serve!
Hints for lasagna noobs: It's frustrating to get to the top layer and find you have too much or too little "stuff" left.. You can't really go back and start over.
Once you've made a few lasagnas you'll get a feel for it,  In the meantime you could presume you will have 3 noodle layers for a normal (3qt) pan, and 4 layers for a large (5 qt) pan.
Keep your layers even by dividing up your meat sauce, ricotta mix, and shredded cheese mix up into equal portions in advance. Remember that you will not use the shredded cheese or ricotta on the top layer, so there will be one less portion of those than there will be of the meat sauce.
So for a 3-layer lasagna, after first spreading a little meat sauce on the bottom of your pan, divide your meat sauce into thirds, and your ricotta/egg and shredded cheese mix into halves. Top to bottom, here's how it should end up:
Liberal dose of dried parmesan
1/3rd meat sauce
layer of noodle
 
a little parmesan
1/2 ricotta mix
1/2 shredded cheese mix
1/3rd meat sauce
layer of noodle
 
a little parmesan
1/2 ricotta mix
1/2 shredded cheese mix
1/3rd meat sauce
layer of noodle
 
a thin smear of meat sauce on the bottom of the pan
For four layers you'll divide the meat sauce into 1/4, and the cheeses into 1/3.
IMPORTANT: Boiled pasta is already saturated and will absorb little liquid, so it works fine with a thick meat sauce. Fresh or "ready to bake" pastas will absorb some liquid, so use sauce that is a bit more liquidy.  Nor pourable or sloppy, mind you, just a bit looser than you want it to be after cooking.   Water works, but venison, beef stock or some dry red wine is better.
Tip: Grind your own Parmigiano-Reggiano in roughly 1" squares through a food processor - no more than 1# at a time. Way WAY better than dried parm.