A good Reuben is one of the best sandwiches on the planet. And
corned venison
(or even better,
venison pastrami
!) gives beef a run for its money as the star of the Reuben show. You have to try this! And please join me in my sacred quest to end the heinous practice of putting Thousand Island dressing on Reubens.
Russian dressing
is traditional on this iconic sandwich, but Thousand Island took over because it looks almost the same and is more familiar.
OK OK, and it's not terrible. But Russian is WAY better.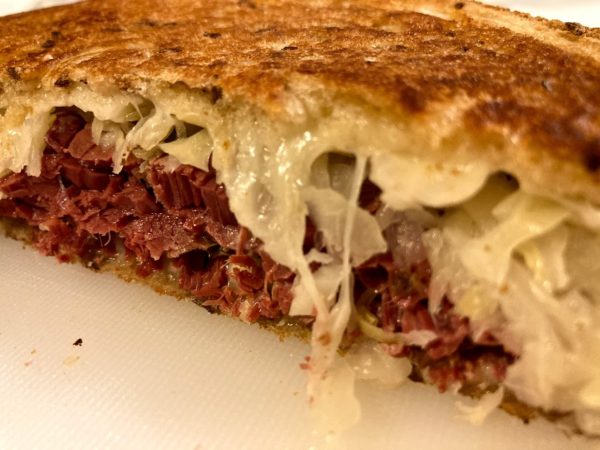 | | |
| --- | --- |
| | |
Assemble the sandwich then spread some softened butter on the bread.

Place on hot grill, griddle or pan and heat until bottom is nicely browned. Carefully flip (may need 2 spatulas and a sober operator), then cook until bottom browned. Of course a Foreman-style grill/panini press simplifies things.

Slice into halves, serve with a dollop of dijon mustard on the side, and prepare to swoon.
Optional Sides: coleslaw, dill pickles, potato salad, or potato chips (Salt & Vinegar flavor goes well)